Corrugated Cardboard Recycling & Pick Up Services
Do You Have Questions About Corrugated Cardboard Recycling?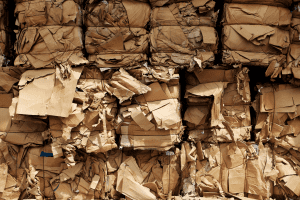 Combined Resources will devise the very best marketing solution to suit any size Corrugated Cardboard and DLK generator needs, whether you ship ten truckloads per day or one compactor box per month we have a corrugated cardboard box recycling and collection program to fit your needs. We are forward thinkers and continually find ways to improve on areas of value for your Corrugated Cardboard and DLK recycling needs. Our cardboard box recycling center provides your facility with outstanding business recycling services, prompt payment, and competitive pricing to meet your company's financial goals.
Benefiting Your Business
Not sure where to start with your corrugated cardboard recycling program.  Combined Resources has provided additional information to introduce you to the concepts and values.
Small to large commercial facilities, businesses, and offices utilize our recycling services to keep their environment safe. Let Combined Resources be your go-to company for all your business and office recycling needs.
Corrugated Cardboard Recycling & Pick Up
Corrugated (OCC)
Industrial Corrugated
Double Line Craft
Gaylord's
Chipboard
Box Board
Kraft Multi-Wall Bags
Kraft Paper