Commercial Recycling Services & Solutions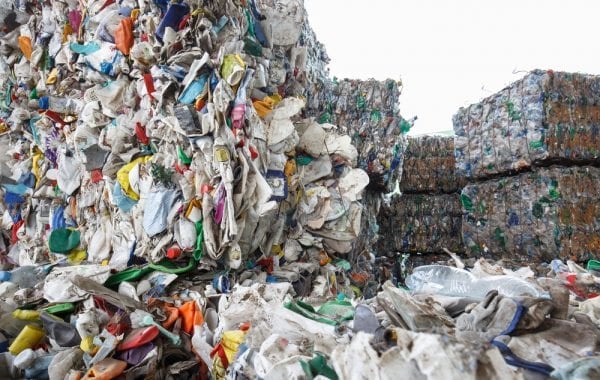 Combined Resources has partnered with businesses and manufacturers to provide unique large-volume commercial recycling solutions for over 30 years. We offer affordable and dependable commercial and office recycling services for paper, corrugated cardboard, wood & plastic used pallets, and plastic. We are a recycling center that develops comprehensive commercial and business recycling programs that align with your objectives and unique operations.
Our business recycling specialists will work with you to choose and customize an office recycling program that meets the requirements of your staff and facility. We will also collaborate with you to develop a recycling pick-up schedule that is compatible with your operation hours.
Adding value and convenience for your business or commercial facility, each truckload is sorted and valued in our recycling center using scales certified by the state of Illinois ensuring accurate weight-based valuation. This means you don't have to sort your load yourself, and our measurements are the most accurate possible.
We provide commercial and business recycling programs that are designed to help your business reduce its reliance on landfills, creating a more efficient and clean production process.
Contact a business recycling specialist to learn more about our recycling programs for paper, corrugated cardboard, pallets, and plastics.
High-Volume Commercial & Business Recycling Services
Our commercial and business recycling services are specifically tailored to high-volume producers – those who are regularly producing tons of scrap materials. Our aim is to assess your current recyclable production and develop a paper, corrugated cardboard, pallet, and plastic recycling program that is efficient and effective in reducing the amount of waste you produce.
We haul all your recyclable materials including:
Combined Resources provides professional paper recycling services for both commercial facilities and offices. We will work with you to create a custom recycling program that will meet your specific needs, and help you reuse paper. Additionally, we will provide you with all the necessary equipment and materials to properly recycle any grade of paper. Learn more about our paper recycling service by visiting our service page.
Whether your company uses ten shiploads a day or only one compactor box a month, Combined Resources can create a personalized corrugated cardboard recycling and collection program to fit your specific business needs. From small companies to large commercial facilities, we offer professional corrugated cardboard recycling services. To learn more, visit our cardboard recycling services page.
Combined Resources offers accommodating and affordable plastic recycling services for both offices and larger facilities. We provide services for numerous different types of plastics, including: PVC pipe recycling, high-density polyethylene recycling, and polypropylene recycling. With our services, we can create solutions that will help any company reduce their carbon footprint. Learn more about our plastic recycling services to visit our service page.
Combined Resources is the premier wood and plastic pallet recycler in the Chicagoland area. We provide tailored, customer driven solutions for any business in need of either pallet recycling, pallet purchasing, or pallet pickups. We will work with you and your company to create a unique recycling program that will fit your specific business needs. To learn more about our pallet recycling services, visit our pallet recycling service page.
We tailor our collection of business recycling services directly to your needs. If you routinely produce high-volume of recyclables, we can adjust our turn-over schedules to ensure you have a trailer on-site to remove your products – keeping your facility or office safe and clean.