Plastic Recycling Services & Recycling Center
Questions? Learn More About Our Affordable & Reliable Plastic Recycling Services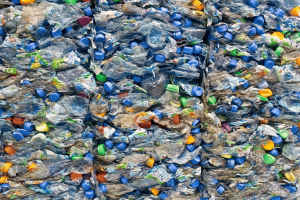 Searching for plastic recycling companies?  Combined Resources provides affordable plastic recycling services for businesses and commercial offices. We provide recycling services for businesses in Chicago and Addison, Illinois. We also offer plastic disposal services to companies across the nation with our recycling centers. Our recycling services are practical, efficient, and resourceful. If your office utilizes a large volume of plastic products, we recommend leveraging a commercial plastic disposal solution to reduce the amount of waste products in landfills. Our commercial plastics recycling services and solutions will help reduce your company's carbon footprint.
Our staff understands that every business is unique. To accommodate your office and business, we will tailor a plastic recycling program to fit your needs and preferences.  Before developing a commercial recycling program, Combined Resources will audit your current waste streams and assess your needs and unique circumstances. This will allow us to develop a plastic recycling program that fits your goals.
Contact our specialists to learn more about our plastic recycling services and solutions.
Types of Plastic We Recycle
#1 – PET or PETE (Polyethylene Terephthalate)
Found in: Soft drink, water bottles, salad dressing containers.
Recycled into: Polar fleece, fiber, tote bags, furniture, carpet, paneling, straps, and new containers.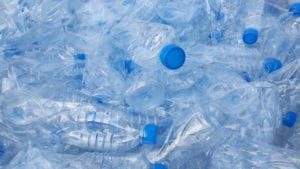 #2 – HDPE (High Density Polyethylene)
Found in: Pallets, crates, buckets, bins, household cleaner bottles
Recycled into: Pens, recycling containers, floor tile, drainage pipe, benches, picnic tables, fencing, bottles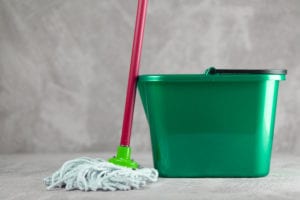 #3 – V (Vinyl or PVC)
Found in: Credit cards, oil bottles, drainage pipes
Recycled into: Speed bumps, floor mats, decks, mud flaps, cables
#4 – LDPE (Low Density Polyethylene)
Found in: Shrink wrap, packaging, shopping bags, squeezable bottles
Recycled into: Shipping envelopes, floor tile, film
#5 – PP (Polypropylene)
Found in: Pallets, Bins, syrup bottles, ketchup bottles, bottle caps, medicine bottles
Recycled into: Signal signs, battery cables, brooms, rakes, bins, pallets, landscape borders
#6 – PS (Polystyrene)
Found in: Disc cases, meat trays, egg cartons, solo cups, to-go containers, test tubes
Recycled into: Insulation, vents, rulers, foam packaging
#7 – Miscellaneous
Found in: 3–5 Gallon water bottles, gas cans, DVD cases
Recycled into: Plastic lumber and custom made products